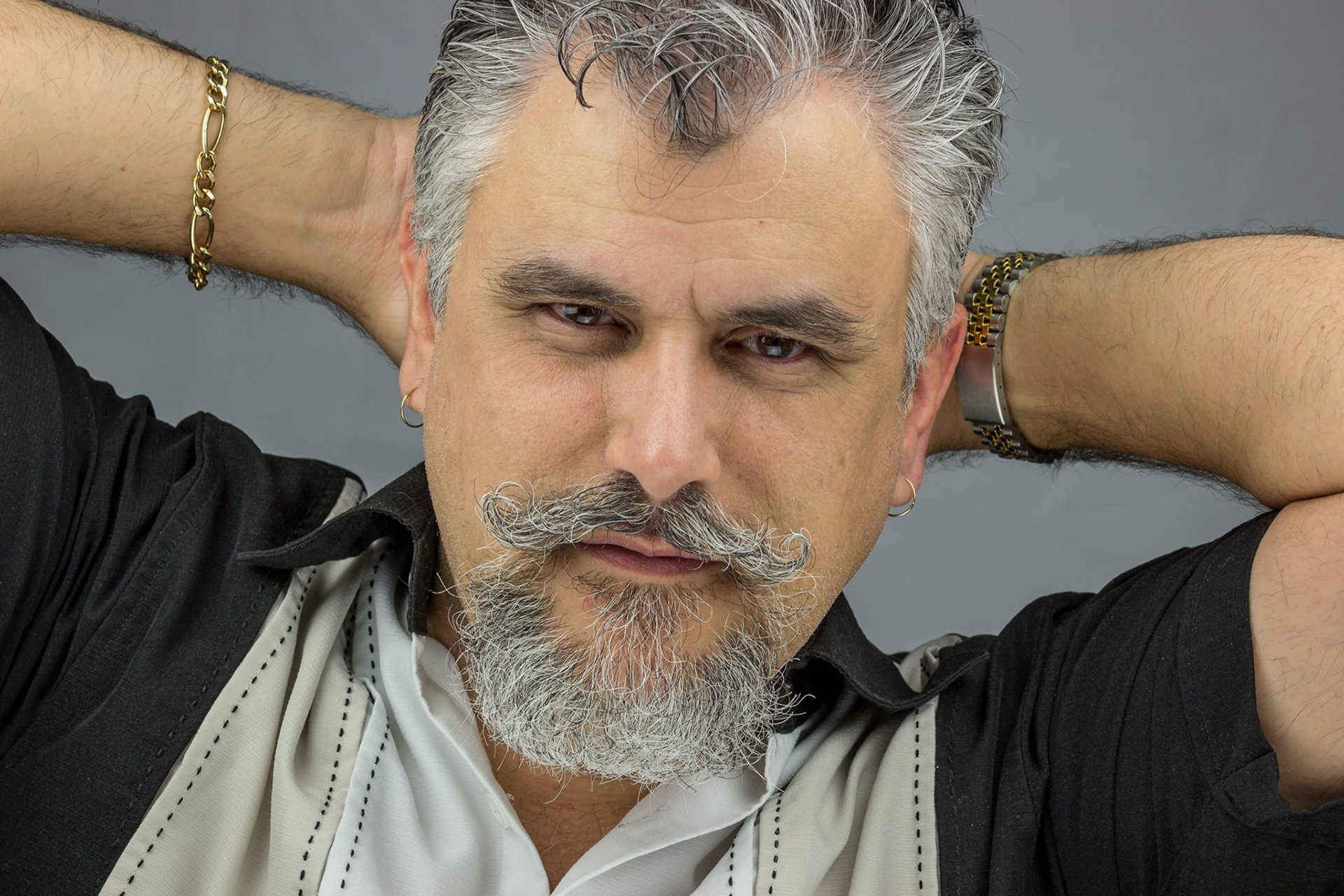 I was born in Windsor, Ontario in an automotive manufacturing town. I was always interested in arts, music, crafting, painting, drums, theatre and technology. I started in grade school with music, art and plays. In high school, I expanded my music and theatrical knowledge by joining band. I also joined the tech team where I learned the art of theatre lighting and sound.
I was able to put those skills to use in local community theatre groups and local bands. (I played the drums with some friends also). I was fortunate to work for a local production company out of high school working on setting up for festival concert events, which added to my live stage lighting experience. The next career change happened with the Canadian Broadcasting Corporation. Being able to speak French in an English community allowed me to get hired as an on-air radio studio technician for the French language channel. In the time there, I would be trained further to work on the TV side of things as a TV Master Controller.
The economy being what it was and with the technology advancements, my position at the TV station was rendered useless. The decision then, was to return to school to become a computer network technician. With this new career, I was able to work at the French school board for 11 years.
My life had its ups and downs. Boy meets girl, boy loses girl, but I have 2 beautiful children because of that, and no regrets.
Then I met my wife, Lisa. And everything changed. All my life, I had lived within a 30 mile radius of where I grew up. Lisa lived in Phoenix. I packed by belongings and said good-bye to my life as I knew it. I started onto a new adventure.
My love for being creative led me to create a YouTube cooking show, with a friend of ours in Phoenix. William was an engineer by trade, but a chef at heart. He had a beautiful kitchen to boot. I approached him with the idea for a cooking show. And Foodie Gourmets was born. He was my inspiration to create the show. I brought over my video camera and sound equipment. We produced 9 episodes before life had other plans for my wife and I.
Lisa's mother's health was going down and her age was going up. We packed up and moved to the Orlando area to be closer to my mother-in-law. I needed to find a new outlet for my creativity. But what should I do now?
I decided it was time to invest in myself and purchased my first DSLR. With the help of many talented photographers teaching on YouTube, I was quickly able to refine my knowledge of my equipment. Having the theatrical and TV broadcast knowledge helped me progress quickly.
I was first inspired by Mike Browne, from Photographycourses.biz. I continued to learn from his teachings. Then I found Serge Ramelli and the folks at Kelbyone. I improved tremendously.
But the biggest reason I now have a Portrait studio in downtown Orlando, id because of Peter Hurley. Watching his work and knowing that he was able to work from a small 10' square space, it opened my eyes to the possibilities.
I enjoy capturing people's beauty with my lens, in my space where I can allow my creativity to grow!